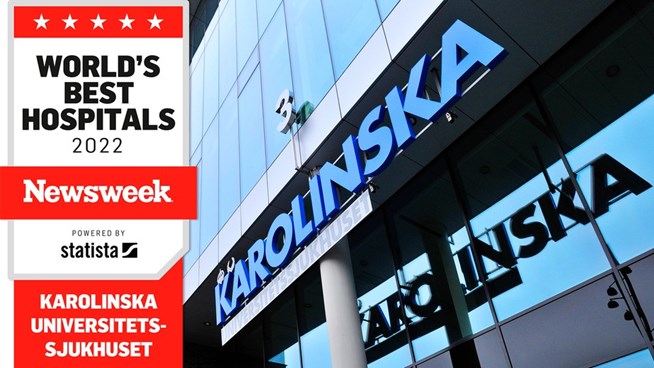 Alcohol free disinfection by Hygiene of Sweden used at the University Hospital of Karolinska
Hygiene of Swedens hand disinfectant has been used for years in the pressure chamber at the hospital Karolinska in Stockholm, Sweden.
Since recent also the surfaces are disinfected with BioPolymer+ Alcohol free Surface Disinfectant giving the medical team and the patients a safe environment.
"Hygiene of Sweden's Disinfection BioPolymer+ formula has been approved to comply with the standards and needs of the HBO here at Karolinska University Hospital. The product is used in the daily operations as a part of our hand hygiene routines."

Carola Lernbäck
Hyperbarmedicin Karolinska Universitetssjukhuset Solna
Karolinska was ranked earlier this year as one of the 10th best hospitals in the world.
https://www.karolinska.se/en/karolinska-university-hospital/news/2022/03/the-eighth-best-hospital-in-the-world/
In pressure chambers any VOC (Volatile Organic Compound) i.e ethanol based products implies an obvious risk of fire. In Italy 1997 10 patients died in an accident caused by a new cleaning company that was not updated on the risk using alcohol in disinfectants in a high pressure environment. 10 patients and one nurse missed their lives in the accident.
Ref
https://www.thelancet.com/journals/lancet/article/PIIS0140-6736(05)65155-0/fulltext
SAFETY INFORMATION
Use disinfectants safely. Always read the label and product information before use.
Biocider ska användas på ett säkert sätt. Läs alltid igenom etiketten och produktinformationen före användningen.
Subscribe to Hygiene News
Fill out your email below and get our biweekly newsletter with the latest news and special offers.
We do not share emails. We follow email regulations. You can unsubscribe at any time.