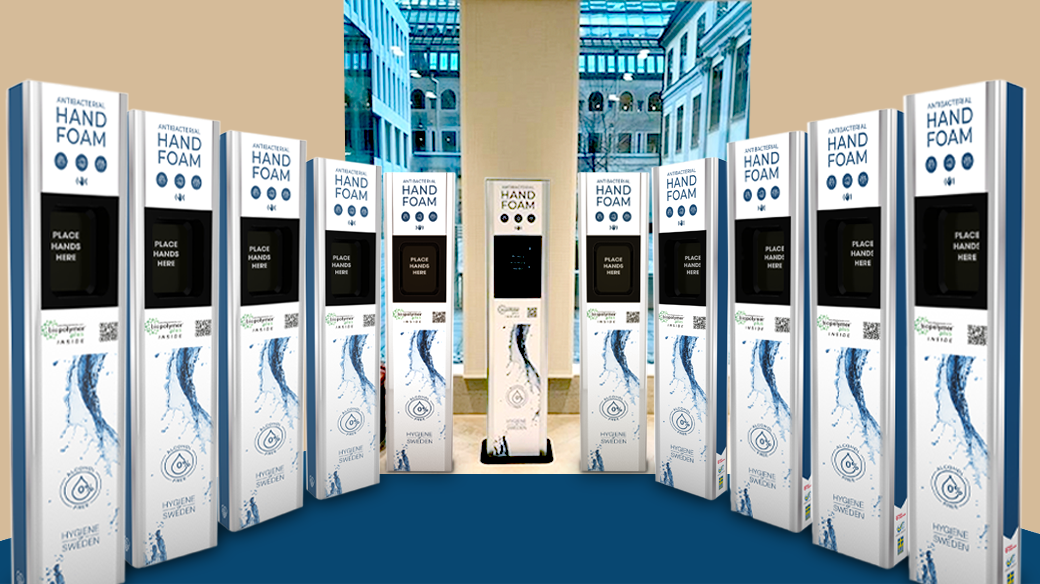 Regeringskansliet väljer Hygiene of Sweden som leverantör
Regeringskansliet har valt Hygiene of Sweden som leverantör av hygienlösningar för att skydda sin personal och gäster.
Regeringskansliets har i genomsnitt omkring 5 000 anställda, där cirka 200 personer politiskt tillsatta. Dess uppdrag är att stödja regeringen att styra riket och förverkliga sin politik.
Att ha frisk personal, speciellt under en pandemi är en kritisk funktion för nationen.
Vi tacksamma och stolta för att få vara en viktig del i att skydda våra tjänstemän från smitta så de kan fortsätta sitt arbete med att styra Sverige.
Vill ni veta mer om dispenserlösningarna, kontakta oss.
SAFETY INFORMATION
Use disinfectants safely. Always read the label and product information before use.
Biocider ska användas på ett säkert sätt. Läs alltid igenom etiketten och produktinformationen före användningen.
Subscribe to Hygiene News
Fill out your email below and get our biweekly newsletter with the latest news and special offers.
We do not share emails. We follow email regulations. You can unsubscribe at any time.