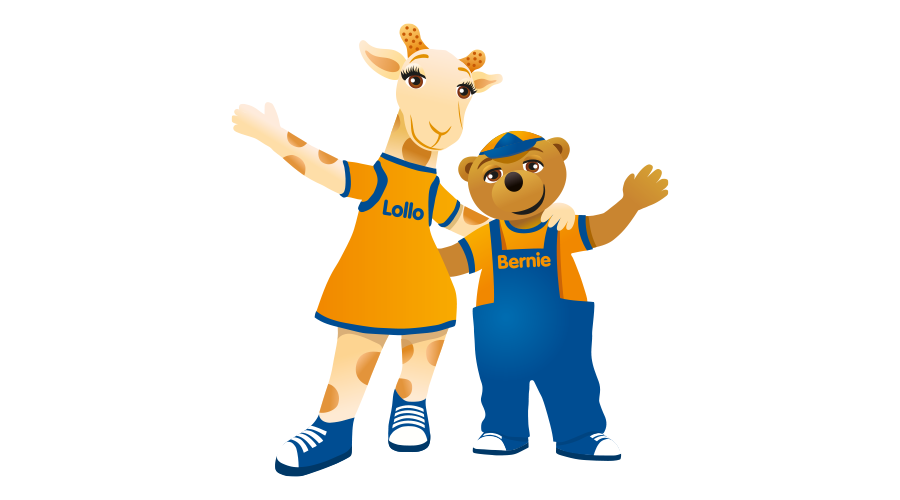 Hygiene of Sweden inleder samarbete med Lollo & Bernie
Hygiene of Sweden AB och Nordic Leisure Travel Group ingår avtal om barnens favoriter Lollo & Bernie.
Lollo & Bernie har ända sedan 1994 inspirerat barn att träffa nya vänner, vara aktiva och tänka på miljön. De har förgyllt familjernas semestrar under en väldigt lång tid.
En god hygien när man är på resande fot är A och O för att vara frisk och kunna njuta av semestern. Nu lanserar vi en helt serie med produkter med vår alkoholfria Biopolymer™plus för att göra det lättare och roligare att hålla händerna rena på flyget, bussen och på hotellet på destinationen.
Produkterna kommer att finnas i fickformat, dispensers och olika lösningar beroende på var man är på sin resa.
Många har längtat efter att kunna semestra på riktigt igen och kan du tänka dig ett bättre resesällskap än en Pocket Spray med Lollo & Bernie i fickan?
Res säkert med rena händer.
* Use biocidal products in a safe manner. Always read the label and product information before application.

** Använd biocider på ett säkert sätt. Läs alltid etiketten och produktinformationen före användning.
Subscribe to Hygiene News
Fill out your email below and get our biweekly newsletter with the latest news and special offers.
We do not share emails. We follow email regulations. You can unsubscribe at any time.