BIOPOLYMER PLUS
Non-Alcoholic Antibacterial Formula
The story behind our non-alcoholic antibacterial formula
Located in Landskrona, Sweden our lab is focusing on green biotech solutions. We challenge earlier discoveries and conclusions with innovation and evidence. We question the normal and strive for the new normal.
For the longest time, offering a non-alcoholic antibacterial formula for hand disinfection was unheard of. Instead, the entire hand desinfection market was synonymous to alcohol. Even though the properties of alcohol are not, in any way, aligned with what your hands need. But it was a convenient and easy standard to accept and follow, as long as you disregarded the negative implications of pouring a solvent on your hands.
The main objections we had with using alcohol in our technology was that alcohol evaporates within seconds and does not offer a lasting effect. Also the fact that its a very harsh chemical and affects the skin in a negative way. On a global and sustainability perspective avoiding alcohol is very good as its a complicated and CO2 emission intensive industry to produce. It's a classified and dangerous chemical to deal with and transportation, storage, fire hazardous etc. 
We knew we could do better. We decided to question the "standard" for hand sanitizing. 
Developed from water treatment in the energy industry this special designed cationic biopolymer solution was tested on surfaces and after showing efficacy it was adapted for hands.
Today we claim we have one of the most developed and advanced formulas on the market for the specific purpose of hand hygiene and we are exporting our non-alcoholic hand sanitizing formula to more than 20 countries. 
Safe for humans and the environment
Does not penetrate your skin
Contains aloe vera and vitamin B5
Comes in EU and US approved formulas
Clinical studies show it works better against bacteria than soap and water
pH-adapted to your skin
Offers long-term protection
No strong odor, feels like water upon application. 
No risk for cultivating multi-resistant bacteria
SURFACE CLEANER – Quick facts
Safe for fabrics, plastics and all other materials
Applied as a spray 
Comes in EU and US approved formulas
pH-neutral
Offers long-term protection
No strong odors
Not classified as hazardous
No special handling required

A clinical studie showed our Surface Cleaner was over 99,9% active even after 24 hours since it was applied. 
A New Generation Of Hand Sanitizing
It's good for you
Our formula is based on Swedish innovative green bioscience.
Traditional hand sanitizers are based on alcohol and the problem is that they will dry out the skin. 
Our skin is not only our biggest organ but also an important part of our immune system. We want to keep your skin intact. A healthy skin is also easier to clean and keep safe from allowing unwanted bacteria and viruses to attach to. 
It's bad for the bacteria 
The most common question we get is "Is this as good as alcohol?"
No. It is worse – for the bacteria. 
Alcohol does only attack the bacteria in one single way. It's dissolving it. It actually dissolves anything in its way – that's why you don't want to have it on your hands and on your skin. Especially not during winter time when the skin is already dried out or at kids skin which is very sensitive.
Encountering the bacteria in only one way is also very dangerous. Bacteria is smart and need to get attacked by a smarter solution than just alcohol.
Our non-alcoholic antibacterial formula is built on a triple antibacterial system which attacks the bacteria both in a physical and chemical  way to avoid resistance and creating MRSA. Studies has shown that alcohol creates resistance in some bacteria strains.
For the same reason as we should use antibiotics in moderation we should be careful about creating resistant bacteria and viruses by the abuse of alcohol.
Our clinical studies shows superior effect against bacteria and viruses compared to alcohol. 
Kills 99.999% bacteria and is effective against norovirus, coronavirus and H1N1 
A water based solution that dries in and stays active. Does not evaporate. 
PH regulated, enlarged molecular size, minimal amount of active ingredients
Adapted for cell phones and touch screens, a cationic charged biopolymer attach the formula to the surface. 
Apply convenient as a spray or foam. Non sticky, non smelly user-friendly formula. Suitable for any religion. 
Not a classified chemical, not flammable, not explosive, no risk for abuse
Leave a minimal footprint with your hands. Formulated with the nature in mind and contains 0% alcohol. 
Why we chose to avoid alcohol in our antibacterial formulation 
Think about it… How natural is alcohol on our hands? Alcohol was never intended to be used on our hands. There are several reasons that you do not want to have alcohol on your skin. First out is that our skin is very sensitive and alcohol is a very harsh solvent. 
Alcohol also has an unstable nature and evaporates very easy. You want to have something that sticks to your hands and keep protecting you also after 10 seconds. We are looking for long term solutions not just a quick fix.
Non-enveloped viruses like NoroVirus has shown very strong resistance against alcohol. 
Abuse, religious aspects, heavy classified special transportations, safe storage and fire hazards are other reasons to look beyond ethanol for a better solution.
As friends of the environment we also want to provide formulas that are low CO2 emission processes and avoid heavy chemical industry like the production of alcohol.
MRSA, Super bugs and resistance might be the last thing people are thinking about when they buy a hand sanitizer but the fact is that how we interact with micro organisms will determine how they develop and they seem to be more and more advanced in their approach and structure. Studies shows that some bacteria strains became more resistent towards alcohol and that is a direct consequence from the abuse of alcogels. 
Become smarter than the germs. Use a formulation designed to stop it. 
Our Non-Alcoholic Antibacterial Formula
Our formulation is based on a cationic charged biopolymer attached to an active ingredient with antibacterial characteristics. By enlarging the molecular size we stop it from penetrating the skin and it stick with the negative charge at the surface of the skin and protects you even after dried in.
Our skin breathes, just as our lungs, so we don't want you to absorb any unnecessarily chemicals. Due to our complex technology we can use a fraction of what normal disinfections use and still show better efficacy. At this time we are down to less than 0.05% of and active agent in our formulation. Compare that with alcohol that normally use 85% of the active ingredient ethanol. 
We also PH adapt the formulation to be friendly to our skin to around 5.5 and have done a dermatology test to prove that it's not irritating and safe to use at our skin. 
Our non-alcoholic antibacterial formula is designed not only to kill bacteria and be effective against viruses but also to stop the growth of biofilm. The biofilm is what the bacteria lives from and with our technology prevents biofilm to grow on a treated surface. 
As we are water based and not contain any alcohol the formulation does not evaporate and it is very easy to dispense with a sprayer or a foam actuator.
We have a formula for surface disinfection and a formula specialised for hand hygiene. Both are water based and designed with the sample principles and ideas but the surface disinfectant is not adapted to the skin with PH level and Aloe Vera & Vitamin B5. 
Alcohol is normally advised to use when you just cleaned you hands with soap and water since it got a very low or no cleaning effect. Our formulation according to study EN1499 has a significant higher effect in cleaning than soap and water and therefore we advice to use it when you don't have soap and water on hand. Keep washing your hands at clean bathrooms but add our products to your daily life when you travel, do sports, dine or just can not conveniently reach soap and water. 
To remove the formula from your skin you simply use an anionic soap and wash you hands. 
Active Ingredients In Our Non-Alcoholic Formula
INGREDIENTS (EU Version)

Purified water
Lactic Acid
BioPolymer
Didecyldimethylammonium chloride
Aloe Vera
Vitamin B5
The finest ingredients has been sources from our suppliers and we provide full traceability and quality guarantee to our customers.
All the production of our formula is overseen and quality assured by Head of R&D Biochemist Philip Wilhelmsson.
Our production facilities: Landskrona (Sweden), Coimbatore (India), Hua Hin (Thailand).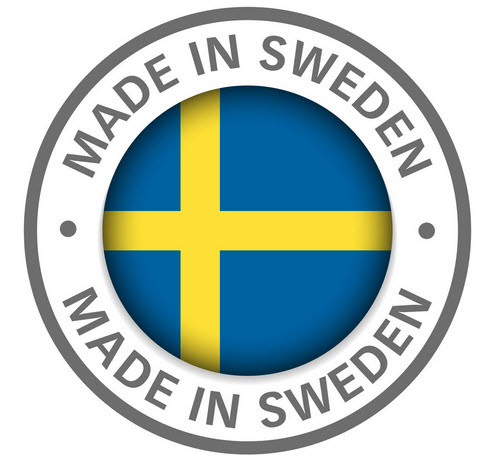 Designed For You – Used By Professionals
Adapted for hospitals and health care facilities our series of Odourless Antibacterial is your best friend in the pocket.
This series is used in sensitive environments where no perfume is allowed. Still with the same effect and good feeling for your skin we help your hands to stay clean and safe. 
Spray on your phone of touchscreen or other equipment and experience the feeling of both clean and an antistatic surface that stays clean longer. 
We also provide dispensers for wall mounting and fogging solutions with our surface disinfectant.
Professional care starts with clean hands. 
TYKS, University Hospital of Turku, Finland | Hjärt- Lungfonden, Sweden | National Team of Athletics, Sweden | Best Western Premier, US | Vaccinia Vaccination Clinics, Sweden | Macorm Surgical Center, Detroit, US | ALMA College, Michigan | Tibble High School, Sweden | Pharmacies, India | Pharmacies, Iraq | Pharmacies, Russia | Luxury Yachts, Thailand | Bangkok Hospital, Thailand | Lawson, Thailand | Foodland Supermarket, Thailand | Länsförsäkringar, Sweden | Bangalore International Airport, India | Apotea, Sweden | Apotek365, Sweden
As a clinical specialist nurse my hand hygiene is very important and a frequent routine in my profession. Sometimes I clean my hands up to 30 times a day. After using alcohol based solutions for years I could see my skin dry out and felt sored. The last three years I have been using the alcohol free version from Hygiene of Sweden and my skin got back to its natural feeling and looks 30 years younger. I can highly recommend it to both professionals in the health care industry and for every day use." 
Interview in Swedish financial TV with founder and CEO Philip Wilhelmsson about the increased demand and the future plans of expansion of the production in Sweden.
Swedish Heart & Lung Disease Foundation
You can now support the Swedish Heart & Lung disease foundation at the same time as you clean your hands. Supporting important medical research in the field of heart and lung-diseases has never been easier. 
Get in touch with us today to find out how your company can be a part of this program. 
We are a proud official Hygiene Partner of the Swedish National Athletics team. Staying healthy while travelling and competing in high intensive sports is a key for a continuous training and long term successful results. 
We chose water as the base of our formulation for you, the planet and the formula to last. 
Alcohol based sanitizers evaporate within seconds. Our solution dries in and stays active on the surface. 
The manufacturing process our formulation is environmentally friendly and the most important part – you keep your skin and get rid of the germs. A healthy you and less days at the hospital is good news for the environment. 
We are supervised by the Swedish Chemical Inspection and registered in the Biocidal registry since 2020 under Article 95.